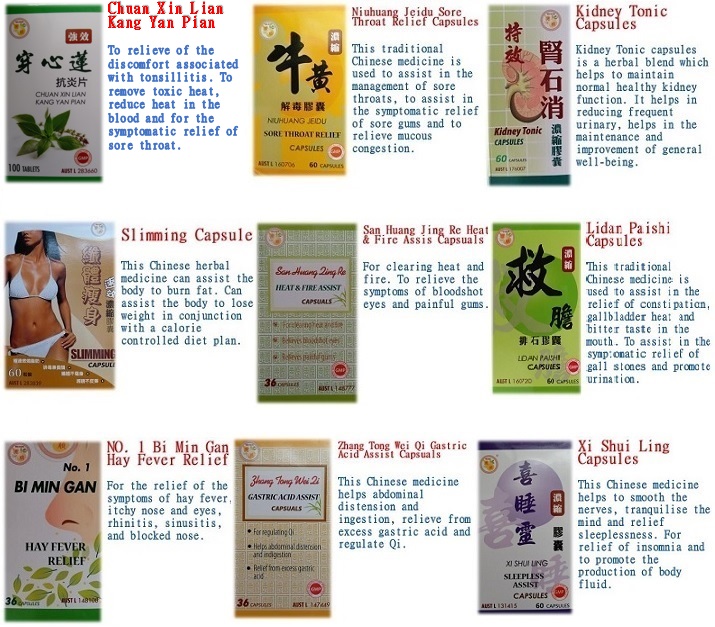 San Huang Jing Re Heat & Fire Assist Capsules
For clearing heat and fire. To relieve the symptoms of bloodshot eyes and painful gums.
More Info
Niuhuang Jeidu Sore Throat Relief Capsules
This traditional Chinese medicine is used to assist in the management of sore throats, to assist in the symptomatic relief of sore gums and to relieve mucous congestion.
More Info
Hon Chi Su Capsules
Balances and supports male sexual function, nourish the kidneys and invigorate Yang, increase Qi and nourish the lungs, helps maintain a healthy spleen.
More Info